Basketball nirvana comes at a cost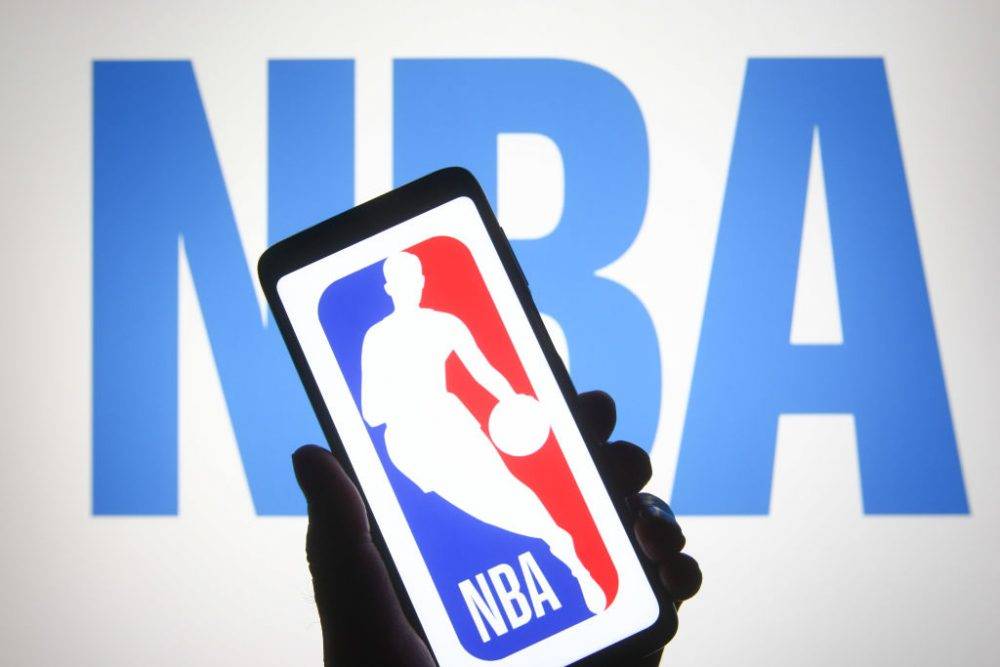 A standard NBA League Pass will cost South Africans R840 ($46) and Premium R1 130 ($62) for the entire season/yearly. (Photo Illustration by Pavlo Gonchar/SOPA Images/LightRocket via Getty Images)
The 2023-24 NBA season, which started less than a month ago, came with a newly refurbished League Pass app, as is customary. Every year the league seeks to improve on its product and give fans more basketball.
This year's marketing campaigns have given us the taglines "So Much Game" and "Everyone's NBA App". And their output confirms this. There is indeed a lot of game and they really are going for it in trying to appeal to the masses as well as the sycophants. 
This iteration of the League Pass app is jam-packed with information and designed to cover all bases. Pregame coverage, postgame coverage, team content, player content, breaking news, various analysis content, newsletters even, injury reports, referee information, statistics galore and around-the-clock NBA TV coverage to name a breathless few. It goes without saying that the league's inaugural in-season tournament — think FA Cup loosely in football terms — is a prominent feature, too. 
(Personally I'd still like to see an expanded game archive — it only goes back to the 2012-13 season — and some WNBA synching, but I digress into nerdy basketball territory.) 
They're leaving no stone unturned in terms of sheepdogging fans into one single product. The clearest evidence of this is the social media app type-interface they have gone for. If you're an Instagrammer, TikToker, X-er (?) or whatever else, navigating the app is a breeze. Like those apps, there's a lot less clicking and a lot more swiping — think Instagram stories except for your favourite player, team or league-wide highlights. 
Further attempting to funnel "casual" fans from the other apps who might be interested in fringe basketball aspects like sneaker culture, they've collated them on this app. Wondering what Jayson Tatum or Russell Westbrook wore to last night's game? Look no further, they've got it. Photos of the night? Ready. Only interested in the coolest dunks? There's a tab for that. It really is NBA Disneyworld. That is, of course, unless you're a no-frills fan who is simply there to watch actual games. Then I'd suggest you stick to the "Games" tab and swipe no further, lest you experience sensory overload or device overstimulation.
Speaking of which (and this is the biggest whet for someone like myself), you can now watch not one, not two, not three but four — yes — four different games at one time. I'm talking real basketball sicko mode. No more will you have to flip back and forth between enticing games scheduled in the same slot. You can now keep up with multiple live games on one screen if your attention span will allow it. 
As always, it all comes down to price point and how much of a fanatic you are. A standard League Pass will cost South Africans R840 ($46) and Premium R1 130 ($62) for the entire season/yearly. There are monthly options, too, if you're more of a playoffs-only or here-and-there fan, or if you simply can't afford the entire bouquet. 
On this continent, these rates still price out the masses — and the Democratic Republic of the Congo, Somalia, Sudan and Zimbabwe cannot access the app. But for the privileged minority who are NBA-obsessed, it's a no-brainer in terms of quality and convenience.