AYANEO Retro Mini PC AM01 1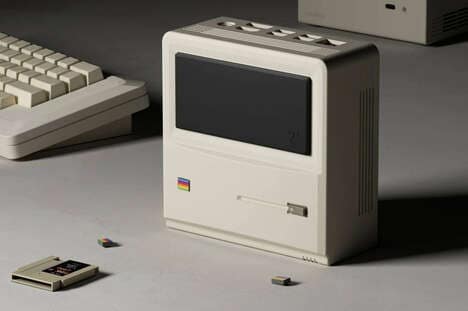 The AYANEO Retro Mini PC AM01 has been created as part of the AYANEO REMAKE concept line as a computing solution that draws inspiration from the past for impressive capabilities in the present. The computer calls to mind the original Macintosh computer system with a light gray finish that's accented by a square rainbow logo that nods to the original Apple logo. The unit runs Windows 11 and boasts an array of ports to accommodate use with your choice of peripheral.
The AYANEO Retro Mini PC AM01 positions itself well into the computer market as a piece of nostalgic gear that can keep up with the demands of today's user. The unit is suited for being used on a desktop for entertainment, but also acts as a piece of decor.