Australians warn Michael McCormack about vaping
Former Deputy Prime Minister Michael McCormack has warned of the dangers of vaping, arguing that in 30 years Australian hospitals will be filled to the brim with people suffering from respiratory illnesses.
Speaking to ABC, he shared that he was recently at a wedding and "it was like every other young person" "Puffing up the Magic Dragon with smoke coming out of the nostrils."
"Australian hospitals will be full of people who have health problems caused by vaping that has led to cigarette smoking or just long-term vaping," he said.
Authorities are aiming to curtail the growing number of young people using e-cigarettes or vapes.
While Australians currently must have a prescription to legally purchase nicotine vaping products, predatory manufacturers are exploiting loopholes in an attempt to create a new generation of nicotine addicts.
"Window of Opportunity"
A recent study found that one in three young people aged 13-17 have tried vaping, and half of young people aged 18-24 have also tried it.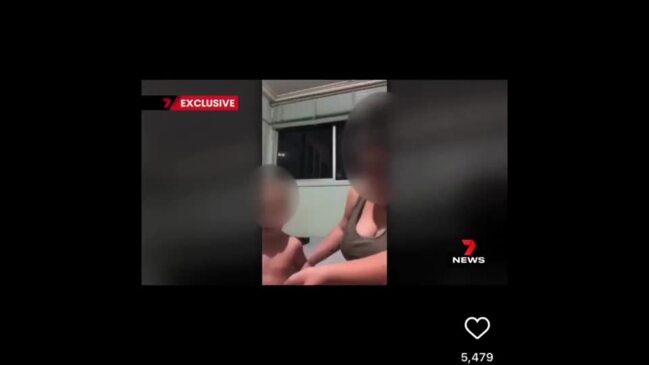 Associate Professor Becky Freeman of the University of Sydney School of Public Health said there is a small window for policymakers to act.
"I won't make predictions about what will happen in 30 years, but there is an opportunity to prevent a new generation of young people from becoming heavily addicted to nicotine," she said.
"I don't understand why we hesitate about this."
Prof Freeman said vaping rates among young people have skyrocketed during Covid as health authorities have focused on the pandemic.
"Corporations have taken advantage of us sleeping at the wheel," she said.
"This coincided with the emergence of cheap, flavored disposable nicotine-containing devices, which are very popular with young people.
"You just have to look at the packaging, the bright colors, the flavors, the cartoony images on them, to understand that they are not intended for adult smokers who have tried everything to quit, they are clearly aimed at young people."
She said that while young people seem strongly against smoking, they don't seem to associate vaping with smoking.
"Vaping is considered clean, 'healthy' and something fun to do with youth," she said.
Regulation of vaping is ineffective
Currently, Australians must have a prescription to legally buy nicotine-laden vaping products, but nicotine-free vaping products can be freely sold anywhere.
"The problem is how to distinguish a nicotine product from a non-nicotine one. you have to take it back to the lab," Professor Freeman said.
Professor Freeman argued that allowing vape products to be sold only to pharmacies would go a long way in addressing the growing problems on multiple fronts.
This opinion was echoed by Associate Professor Johnson George of the Monash University Center for Drug Use and Safety.
According to him, vapes are not a regulated product.
"Studies have shown that while some vapes claim to be nicotine-free, they actually do contain nicotine, and many also contain flavors and other ingredients that can be harmful when inhaled at higher temperatures for long periods of time."
He said the answer is simple: "No pain, no gain."
"We've seen this in the last decade as a result of tough policies like plain packaging, higher taxes, and smoking bans/restrictions when it comes to smoking," he said. "This is the way to go. E-cigarettes/vaping may seem like a safe alternative to evidence-based therapies, but it's not."
Queensland is one of the states looking to crack down on e-cigarettes, proposing new laws this month and launching an investigation into vaping.
Queensland Prime Minister Annastacia Palaszczuk has successfully proposed a wide-ranging investigation into vaping by a parliamentary committee.
The investigation will look at the prevalence of e-cigarette use, especially among children, and the potential risks of chemicals, including nicotine, to individuals, society, and the health care system.
Nearly nine in ten Australian adults believe the government should take action to prevent young people from becoming addicted to e-cigarettes.
carla.mascarenhas@news.com.au
Originally published as 'Hospitals will be overwhelmed': A grim warning to Australians about vaping