Auburn holds on tight to knock Iowa out of the NCAA Tournament
Johnny Broome scored 19 points, 12 rebounds and 5 blocks. no 9 Auburn seeds defeated Iowa 83-75 on Thursday in the first round of the NCAA Tournament.
The Tigers (21-12) made 11 of 12 free throws in the last four minutes, ending the second round game with no 1 seed houston or Northern Kentucky.
Broome even made his ninth 3-pointer of the season, the first time he had extended the lead to double figures with 16 minutes left.
CLICK HERE FOR MORE SPORTS ADS ON FOXNEWS.COM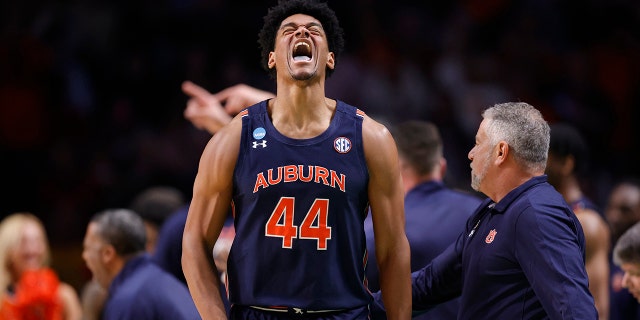 The Tigers seemed poised to take off in front of the bigoted orange and blue crowd, 17 points up with a 13-2 run midway through the second half, spurred on by Tre Donaldson's three three-pointers off the bench.
Hawk eyes with the eighth sowing climbed back into it, cutting it down to four twice, but not getting any closer.
PRINSTON SHOCKS ARIZONA, LATEST RUNS FOR THE BIGGEST MARCH MADNESS IS SO DISTURBING
Auburn had five players hit double figures. Wendell Green Jr. scored 15 points each, while Donaldson and K.D. Johnson finished 11th. Allen Flanigan scored 10 points.
Payton Sandford scored 21 points for Iowa. Chris Murray scored 15 points on 5 of 18 shots and 9 rebounds. Philip Rebraka scored 14 points.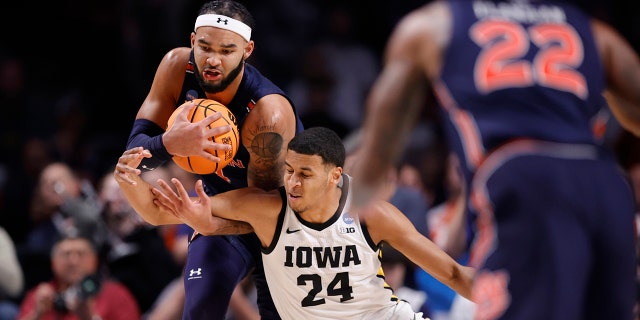 BIG PICTURE
Auburn: Made seven 3-pointers in the second half after starting 1-of-9.
BIDEN'S MEN'S MADNESS MARCH CRASHED AFTER PRINSTON SHOCKS, ARIZONA: 'SHOULD NOT SLEEP ON JERSEY'
Iowa: Just short of fifth consecutive 20-win season. Missed all nine 3-pointers in the first half and made 7 of 27 (25.9%) from deep.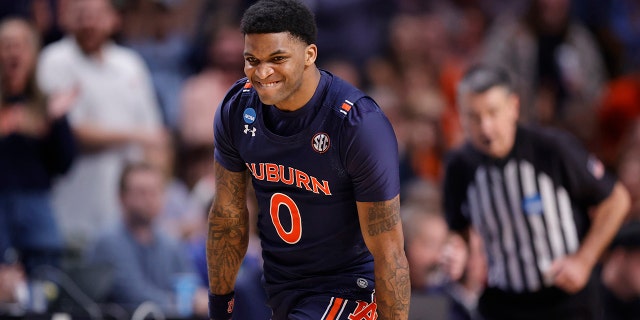 CLICK HERE TO GET THE FOX NEWS APP
NEXT
Auburn is 1-6 all-time against Houston, among the favorites to win it all.