Atmospheric Skateboard Games: Sea Sword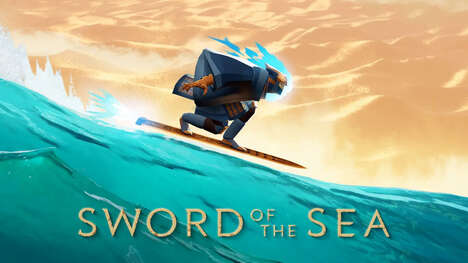 Giant Squid, the game development studio behind hits like 'Abzu' and 'The Pathless', is back on PlayStation 5 with a brand new game 'Sword of the Sea'. Giant Squid games are popular for their atmosphere, soundtrack, hidden story, and overall mood. The studio's games are designed to be a relaxing cinematic experience, not intense bloodshed.
In Sword of the Sea, players will go on a quest with a new movement item called the Hoversword. Hoversword is a hovering sword-shaped skateboard. The trailer shows the player performing tricks on a skateboard over large sand dunes, swimming through the sand at high speeds, and observing strange environmental phenomena such as flying whales.
Image credit: Giant squid