Artfully weathered green smartphones: 12t pro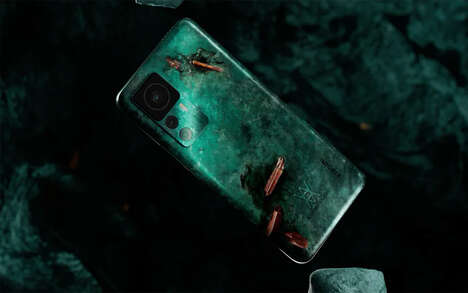 Multidisciplinary artist Daniel Arsham is working with Xiaomi on a new design for the limited edition 12T Pro smartphone. Only 2,000 units will be available in total, and this is in keeping with the artist's design language, which emphasizes Arsham's "fictional archeology" aesthetic.
It is also adorned with bronze-tone crystals set within a weathered green patina. On the phone, it creates a visual design that resembles the aesthetic, and the software has a matching theme that also comes with live wallpapers. As for the internal design, it is powered by Qualcomm's Snapdragon 8+ Gen 1 processor. It also has 12GB of RAM in addition to 256GB of storage.
Image Credit: Xiaomi