Announcing Second SOS "Double Your Donations" Challenge!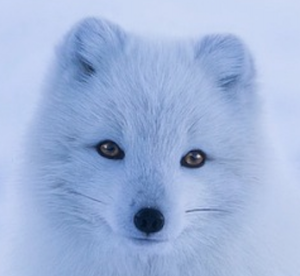 Another loyal donor responded to the alarm we sounded on September 17, in We Interrupt Our Regularly Scheduled Programming for This Important Announcement". There, we explained the fundraiser was so far behind where it needed to be that I might be forced to take no pay for the next 12 month. That would be unsustainable and would set the site up for either major restructuring or even shutdown in late 2024.
The very good news is that thanks to you, we are now out of the fundraiser being out of the "gas gauge approaching empty" stage. It was very gratifying and humbling to see how many took our alarm seriously and offered advice, as well as donations. Many gave a second time, including some with modest means. So we are now at over 1500 donations and have raised our donor target to 1650!
As you can see, thanks to so many of you taking quick action, we moved quickly through our (comparatively small) sixth goal and are into our seventh, of more original reporting.
But we still have not met that target. That means we aren't yet where we'd ought to be, particularly since the struggle to avoid a funding disaster tells us that we need to spend more time on the competing priority of attracting new readers. And even though donation number have increased sharply, in recent years, we've finished the fundraiser in the high 1600 to high 1800 range. So if you haven't given yet, please use this challenge to chip in!
So please use this generous offer to help in our final push to enable us to do all the things we want to achieve in delivering you wide-ranging news surveys, pointed analysis, incisive commentary, and cuddly critter pix.
This new challenge is to match the next 30 donations of $100 (and multiples of $100 like $200 up to their match amount) and the next 20 of $50. Make this magnimous offer a rousing success by going to our donation page now!
Readers have been writing urgently to say how much Naked Capitalism means to them. From Michael C:
There is no other source of information, analysis and reality like NC anywhere in the interwebs universe. A daily visit is a must, no matter what else is going on in my world. Bereft doesn't describe it if Naked Capitalism were to disappear. And, especially, I have no doubt that NC's sane Covid coverage over the last three years plus has literally saved my life.
From Devra D:
Thank you for sounding the alarm yesterday.
We support you and the team – read you everyday.
Amazing reporting, analysis and commentary.

THANK YOU ALL!!!!
From fringe element:
Myself, I am creaking by on Social Security as my sole source of income, but I am the daughter of a frugal bookkeeper so I am a world class champ at budgeting. I will be doing the vintage thing and sending a check for at least $100 and more if I can swing it.

Like so many others, I find this site an island of sanity in the ocean of fake news and propaganda that threatens to drown us. As priorities go, supporting sites like this one is right up there with food and housing as an essential cost.
You can make your contribution here, via check, debit or credit card, PayPal, or our new payment processor, Clover. If you give by check (we very much like checks!), be sure to let us know by e-mailing us at yves@nakedcapitalism.com with "SOS Challenge" in the subject line.
Thanks to our benefactors for his generosity, and I hope readers will respond in kind.
And if $100 or $50 is a stretch for you, don't let that stop you from making a donation if you've been planning to but haven't had time yet. Every contribution helps us meet our goals. And the other important way to help is by telling others about our work, whether in person to friends, family, and colleagues, in social media like Facebook and Twitter, or in comments (with links to the site!) in other comments sections such as on Reddit. So I hope you'll take our supported up on his fundraiser challenge in whatever way you can!