An Australian academic is among hostages being held in Papua New Guinea as police launch a rescue operation.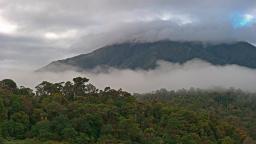 CNN
—

Papua New Guinea police have launched a rescue operation after a group of foreign nationals and local guides were taken hostage by gunmen in a remote area of ​​the country, police said in a statement Monday.
Among those held for ransom is an Australian scientist, CNN affiliates Nine News and Seven News reported, citing Papua New Guinean Prime Minister James Marape.
Police said negotiations to release the hostages were ongoing and they would use "all necessary force" to free them. The police statement said the group was being held in the village of Fogomaiu in Southern Highlands province, but did not say how many hostages were taken.
Papua New Guinea Police Commissioner David Manning said the perpetrators saw the group "accidentally" and led them into the bushes.
"These are opportunists who obviously didn't think this situation through before they acted and asked for cash payment," Manning said, adding that the authorities were "offering the kidnappers a way out."
"They can release their captives and the criminal justice system will treat them fairly, but failure to comply and resist arrest can cost these criminals their lives," he said.
Manning added that contact with "relevant diplomatic representatives" is being maintained until the matter is resolved.
australia The Ministry of Foreign Affairs and Trade has not publicly commented on the matter.
Papua New Guinea, a Pacific nation of over 9 million people, shares the island with the restive Indonesian region of Papua.
Earlier this month, a pilot from New Zealand was taken hostage by separatists in Papua. The local police identified the pilot as Philip Mertens. He was captured after a Susi Air commercial charter flight landed at Paro Airport in the remote highlands of the Nduga regency.
The group had previously demanded that all inbound flights to Paro airport be stopped and said the pilot would not be released until the Indonesian government recognized Papuan independence.