Amnesty International says Russia continues to silence journalists and protesters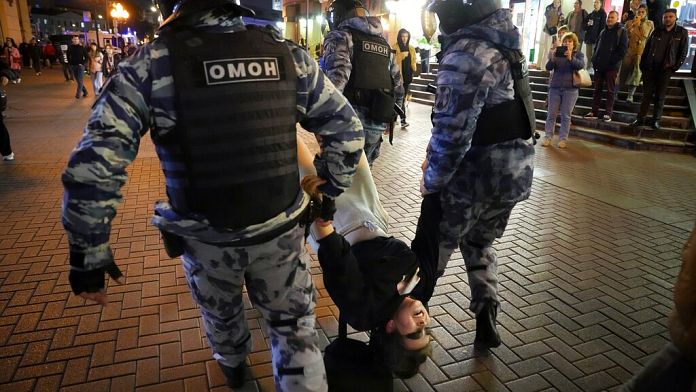 According to the human rights group Amnesty International, the Russian authorities have developed a "complex system of restrictions and brutal repression to suppress public protests."
The latest report says things have worsened since President Vladimir Putin returned to power in 2012, and the media is not the only target. Citizens and organizations are also subject to repression.
Natalia Prilutskaya, Amnesty International researcher for Eastern Europe and Central Asia, said the situation continues to worsen following the poisoning and imprisonment of opposition leader Alexei Navalny in 2020.
"The Kremlin considered Navalny a dangerous person for them," she said.
"[He] has the potential to cause discontent and potentially lead a protest that will challenge government policies and practices as well as laws, hence, in essence, an interest in isolating it," she explained.
After Russia's war in Ukraine, control over information was necessary for her regime. Amnesty International has said that the exclusion of independent media and human rights monitors means the government has almost complete control over the narrative.
Over the past few years, the authorities have created a legal system that restricts freedom of speech in Russia. The NGO added that the police have been making more and more demands lately.
"If the international community remains silent, it will intensify repression," Ms. Prilutskaya said. "This allows the kind of "consensus" that Putin and his government always brag about to crystallize in society."
To learn more, click on the video above.