Alternative energy illuminators : SAMMANLÄNKAD collection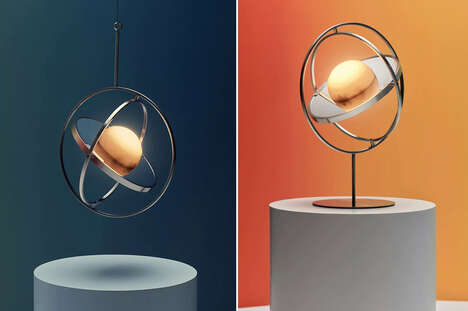 The IKEA x Little Sun SAMMANLENKAD collection is a collaborative lighting series designed for consumers to make it easier for them to access solar energy solutions. The collection includes a portable lamp and a table lamp that are powered by solar energy but also have USB-A and USB-C ports on cloudy days to take advantage of traditional electricity. The fixtures cost $98 for a table lamp and $11 for a portable light fixture, both of which retain a contemporary aesthetic.
The IKEA x Little Sun "SAMMANLENKAD" collection also showcases individuality with a design that can be used in different ways. This includes being used as a direct or ambient light source for a portable device, while the lamp has metal concentric circles to create a personalized touch.