AFL 2023: Concussion, Injury Fired, Jordan Lewis, 12-Day Concussion Protocol, Extension, 26-Day, Violent Impact, Three Words, Jonathan Brown, Return to Play, AFL 360
Four-time AFL Premiership star Jordan Lewis says he will support any plans to extend his mandatory concussion layoff to four weeks as he opens up his own brutal recovery.
Currently, AFL players with a concussion cannot return to play for 12 days after being diagnosed.
Speaking of AFT 360 Lewis, who suffered a severe concussion in 2010, said he had no doubt that a longer rest period would benefit players.
Watch every match of every round of Toyota AFL Premiership Season 2023 live on Kayo Sports. New to Cayo? Start your free trial now >
"I can only speak of my experience, but since mine (the concussion) was pretty graphic, and what followed when I got back in the game… or something like that," he said.
"I was helped a little, probably, to remember the words. I'm not in the mood to think straight. It was like a phone, a girl and a horse. Pretty simple words.
"When you're in that situation, you can't remember anything, not even your own name.
"I remember coming back and thinking that I need to prove that I'm okay to come back. It was pretty stupid.
"What I didn't prepare for and what we couldn't test or foresee… I felt good. No anxiety, no headache, nothing. When I got back to game day and it was such heightened tension… I felt like I lost 10 to 15 percent and it went on for three weeks, maybe four weeks."
Lewis said that while he considered himself "relatively lucky" having only had two major headbutts, he believes the AFL still has "a lot of work" to do on the matter.
"I think I've been relatively lucky… that doesn't mean I'm immune to damage on the track," he said.
"When they talk about a possible increase in downtime, I will be his supporter."
Asked by AFL 360 co-host Gerard Whatley if the 26-day mark being talked about internationally fits the bill, Lewis said he thought the figure sounded right.
"Yes, I would support it (layoff period). It's not a scientific basis, nothing. Just my own experience, 28 days I would be fine to play," he said of a concussion in 2010.
"Everything else during the week said I was ok to get back on the field. (But) I felt like I drank three or four beers (while on the ground).
"I worry about it – the more it comes up, the more you think about it and remember your career.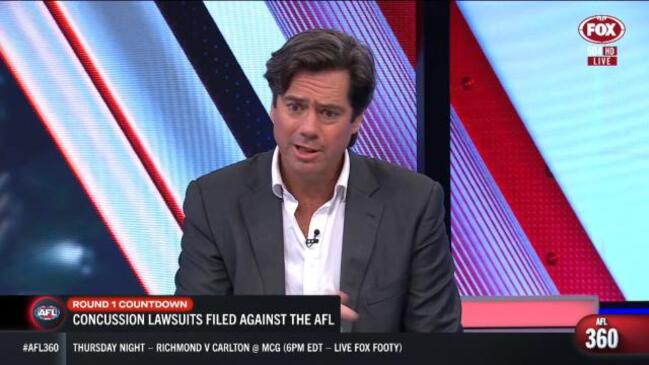 "Do I sometimes worry about when these cases come up and you look at clash material? Yes, I'm sorry."
Lewis' confession came about as it was revealed to be ambivalent. Geelong premier league player Max Rook is the lead plaintiff in the class action. on Tuesday filed in the Supreme Court against the AFL.
Up to 60 former players are involved in the case, with Rook allegedly suffering permanent, life-changing injuries from concussion-related injuries as well as AFL negligence.
Fox Footy's Jonathan Brown, who has suffered several serious headbutts in his playing career, said he would not be involved in the lawsuit.
"I don't want to be a part of it – I don't have any problems at the moment," he said on Brownie's podcast.
"I knew about the dangers of the game.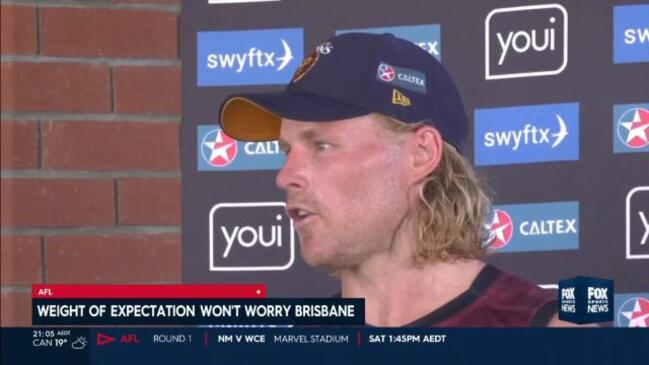 "It's hard to comment.
"Growing up, my uncles played AFL football and my father played AFL football. I just wanted to be like my uncle and dad.
"If I faced the same risks when I started my football career, I wouldn't change a thing."
The AFL has already pledged to spend $25 million on long-term concussion research.
Originally published as 'Like three, four beers': Great defensemen retired 26-day break for players with concussion