Afghan universities reopen, but women still not admitted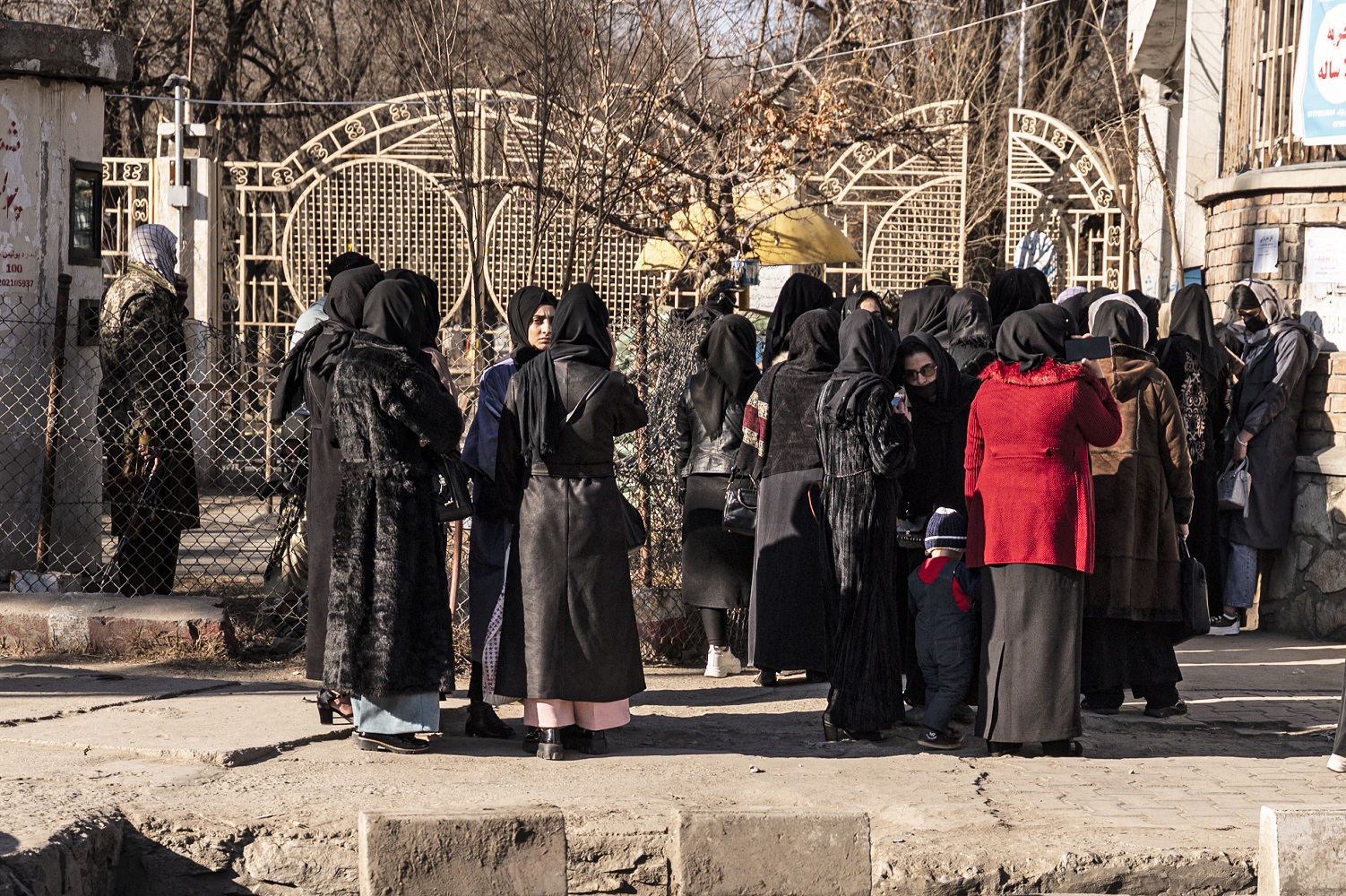 Afghan universities reopened on Monday after the winter break, but only men returned to classes due to a "heartbreaking" ban from the administration. Taliban the laws on women in higher education are still in force.
The university ban is one of several restrictions placed on women since the Taliban swept into power in August 2021 and sparked outrage around the world, including in the Muslim world.
"It's terrible to see boys studying at university while we have to stay at home," said Rahela, 22, from the central province of Ghor.
"This is gender discrimination against girls because Islam allows us to get higher education. No one should interfere with our learning."
ALSO READ: Brother and sister's future diverged after Taliban ban at university
The Taliban government introduced the ban after accusing female students of ignoring a strict dress code and a requirement to escort a male relative to and from campus.
Most universities have already introduced gender-segregated entrances and classrooms, and have only allowed women to teach female professors or older males.
Ejatullah Nejati, an engineering student at Kabul University, Afghanistan's largest, said education is a fundamental right for women.
"Even if they attend classes on different days, it's not a problem. They have the right to education and that right should be given to them," he said as he entered the campus.
Wahida Durrani, a journalism student in Herat until she was expelled from university last year, says the Taliban government wants women to remain uneducated.
"If Afghan girls and women are educated, they will never accept a government that exploits Islam and the Koran," she said.
"They will stand up for their rights. This is the government's fear."
– "The Crime of Gender Persecution" –
In the capital's private Rana University, male students returned to classes on Monday.
"My sister, unfortunately, cannot go to university. She is trying to study at home," said Ebratullah Rahimi, another journalism student.
ALSO READ: Afghan Supreme Leader Orders Full Compliance with Islamic Laws
Pre-prohibition posters showing how women should dress still hung in university corridors.
"I feel like an inferior person," says Nega Khan, a university student from eastern Afghanistan.
"When you have dreams, but you are locked in the four walls of your house and forced to serve people like a servant, it is disappointing."
Several Taliban officials say the ban on women's education is temporary, but despite promises, they have failed to reopen girls' high schools, which have been closed for over a year.
ALSO READ: Armed guards prevent Afghan women from entering universities after Taliban ban
Authorities have put forward a variety of justifications for the closure, from lack of funds to the time it takes to change the curriculum in line with Islamic principles.
The reality, according to some Taliban officials, is that the ultra-conservative clerics who advise Afghan supreme leader Hibatullah Akhundzada are deeply skeptical of modern education for women.
Taliban against Afghan women
The Taliban authorities effectively forced women out of public life after returning to power.
Women are fired from many government positions or are paid only a fraction of their previous salary to stay at home.
ALSO READ: Hundreds of people queue for passports to leave Afghanistan
They are also prohibited from going to parks, fairs, gyms and public baths, and must cover themselves in public.
"The Taliban's deliberate and deliberate policy is to reject the human rights of women and girls and cut them out of public life," said UN special rapporteur on human rights in Afghanistan Richard Bennett in a statement released Monday.
"This could amount to gender-based persecution, for which the authorities could be held accountable."
The international community has made women's right to education a stumbling block in negotiations for aid and recognition of the Taliban government.
No country has yet officially recognized the Taliban as the legitimate rulers of Afghanistan.