ACEN, an American firm, will develop renewable energy projects in India
ACEN company. and U.S.-based renewable energy company BrightNight LLC are teaming up to develop more than 1.2 gigawatt (GW) hybrid renewable energy projects in India.
They will jointly build and operate large-scale hybrid wind-solar and 24/7 renewables that will serve utility providers and growing commercial and industrial customers. In the next decade, energy demand in India is expected to grow faster than in any other country.
ACEN and its partners already own a portfolio of 450 MW solar power plants in operation and under construction in India. In the meantime, BrightNight offers an advanced portfolio in India, an experienced local team and differentiated capabilities to develop and optimize large-scale multi-tech renewable hybrid power plants.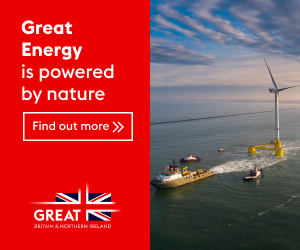 Through the partnership, ACEN will invest $250 million in capital plus matching performance guarantees to support BrightNight's existing portfolio and future growth, including a differentiated 100 MW solar/wind co-project in the resource-rich state of Maharashtra.
"Through this partnership, we significantly strengthen our position in the rapidly growing Indian market as we move from a clean solar game to multi-tech renewables. We look forward to partnering with BrightNight's highly skilled local team as our combined expertise will help India advance towards its energy transition goal and accelerate the global transition to a net zero economy," said Patrice Klaus, CEO of ACEN International.
BrightNight, according to its CEO Martin Hermann, and ACEN share a common vision for what the Indian market needs: manageable, reliable and affordable clean energy.
"ACEN is one of the largest and most respected renewable energy investors in Asia Pacific and we are honored that they have chosen to work with us. They have demonstrated success in scaling and operating large fleets of renewable assets through strategic partnerships across the region," added Hermann.
BrightNight is developing a 23GW global portfolio across the US and Asia Pacific including India, Australia, the Philippines and Bangladesh and is backed by some of the most respected investors in the global energy sector.
HSBC acted as financial advisor to BrightNight on this transaction, King & Spalding LLP and Clifford Chance LLP acted as international legal advisors, Cyril Amarchand Mangaldas and Khaitan & Co LLP acted as Indian legal advisors, and EY and GT acted as global tax advisors. consultants.
ACEN is a registered energy platform of the Ayala Group. The company has about 4,000 MW of own capacity in the Philippines, Vietnam, Indonesia, India and Australia, with a 98 percent renewable energy share, one of the highest in the region.