55 major computer trends of June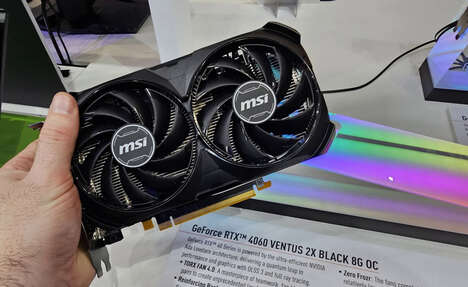 From pre-built computers in a variety of form factors to the latest components tailored to your individual build idea, this list of computer trends for June 2023 contains some of the most notable releases from the past month.
One of the most popular releases this month in the DIY PC community is the fanless Streacom SG10 case. Many powerful gaming PCs are incredibly loud due to the large number of cooling fans in the computer. However, the fanless Streacom case uses a completely passive cooling system with a heatpipe circuit that dissipates heat without making noise. This case can handle up to 600W of cooling power in a micro-ATX form factor.
In terms of turnkey solutions, the KAMRUI GK3+ is a notable business release. Selling for just $200 on Amazon, this PC is capable of three 4k displays, full-speed web navigation, 4k video playback, and light gaming in just 25 square inches of desktop space. KAMRUI GK3 Plus comes with 512GB SSD, 16GB DDR4 RAM and Intel Celeron N95 processor.