1MORE Fit Open Earbuds S50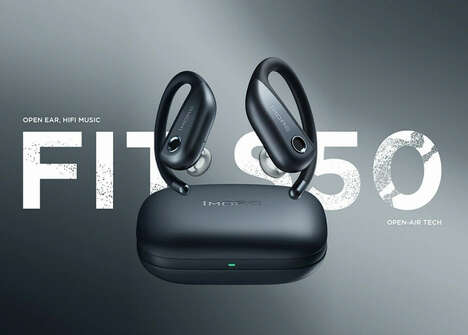 The 1MORE Fit Open Earbuds S50 are a mobile technology accessory engineered with the needs of athletes in mind to help them push further in their training no matter where they are. The headphones are equipped with a diamond-like carbon (DLC) diaphragm to ensure crystal clear audio, while the open air technology will keep the user feeling comfortable when working out for longer sessions. The ergonomic ear hooks will prevent the headphones from falling out when running, training, weight lifting and more.
The 1MORE Fit Open Earbuds S50 have an IPX7 rating for waterproofness and also feature quick charge technology to ensure they're always ready to use. The headphones offer a total of 38-hours of battery life.